MainAder Snapshot: Kiran Lal
Who are you and how long have you been at MainAd for?
I am Kiran Lal, and I've been a Senior Web Designer at MainAd for 7 years.
Please choose a GIF that describes your personality.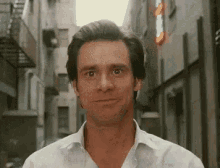 How would you describe your job using only one sentence?
I am passionate about my work and I enjoy what I do at MainAd. It comes with challenges, such as putting in as much information as possible inside a small space without losing the look and feel of the creative; however, I always manage to work it out every time with a very positive mindset.
What would you say is the most valuable skill you have learned in your time here?
The most valuable skill I have learned from MainAd is being able to prioritise and manage my tasks in a fast paced environment.
What makes MainAd a unique workplace?
We have space to express our ideas, and this makes MainAd such a unique workplace.
Do you have any tips for people who want to work at MainAd?
Be proactive, always. 
Who's been an inspiring figure in your life?
Elon musk is my inspiring figure because of his innovative ideas, like Hyperloop and Starlink.
What's your recent favourite advertising campaign?
Gaia and farfetch are my favorite advertising campaigns, because of their very simple and eye-catching designs.
Please choose three adjectives to describe your life at MainAd.
Honest, Dynamic, Attentive